Just recently, Microsoft reminded Windows 10 users to update their operating system to the latest version if they were currently using any of the following updates:
Windows 10, version 1803 (Enterprise, Education, IoT Enterprise)
Windows 10, version 1809 (Enterprise, Education, IoT Enterprise)
Windows 10, version 1909 (Home, Pro, Pro Education, Pro for Workstations)
Windows Server, version 1909 (Datacenter, Standard)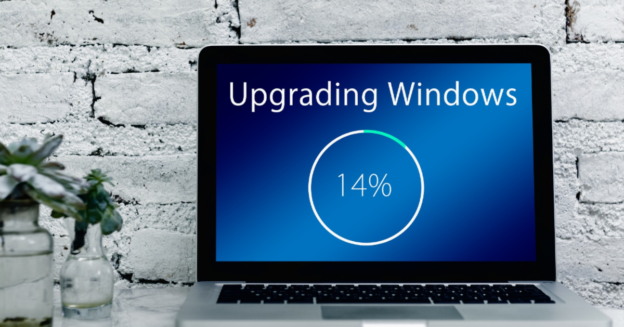 The warning would have popped up as an "End of Service" message. To get rid of this, Microsoft states to simply update your system. Here's how to do that:
Click the Windows Icon
Search for Settings
Click "Update & security"
Go to "Check for updates"
If an update is available, you will simply click on "Download and install" to begin the process.
So why update your operating system to the latest version? What does End of Service mean?
The End of Service warning may seem concerning to users, but don't worry too much about it. If you are using an older version of Windows, you can continue to do so. The downside of that choice, however, stems from security flaws.
Microsoft releases bi-annual major updates every year to keep their software running with the highest quality in performance and security. To progress forward, these versions do expire within an 18-month period to make room for upcoming updates. And when we say "expire", we mean there will no longer be support for past versions. Your system will be at higher risk for malware vulnerabilities.
So the recommended option is to update your computer to the latest Windows 10 version to keep it as secure as possible.
---
If you are having complications updating your Windows 10 OS to the latest version, or have computer inquiries, give us a call at (480) 666-5832. Gilbert Computer Repair Service has been providing mobile computer repair in Gilbert, AZ and to the greater Phoenix Metro Area since 1999.