(Disclaimer: This blog post was published on the Gilbert Computer Repair Service Website back in 2016.)
We frequently get asked how to get started in maintaining and repairing one's own computer. The process is not overly difficult but like any discipline mastering the final 10% takes years of training and knowledge.
Start with proper maintenance
The most basic thing you can do for proper maintenance is to have a quality anti-virus installed on the computer. An application like Avira should be installed and ran periodically.  It's recommend running a full scan at minimum once per week. Avira has a scheduler built into the application that allows you to set a time for it to scan without you having to start it. We often schedule a weekly scan in the middle of the night on a night it would not ever be used.
Understand your OS and what it does for you
Understanding how your operating system works is another important function of proper maintenance. Windows 10 for Dummies and Windows 10 Simplified are two good books that will help a person of any skill level better understand the Windows 10 operating system.  All versions of Windows after Windows XP have most if not all routine maintenance functions run as a service.  You generally do not need to manually run a defragmenter or registry cleanup tool as both run as a service.  There are some extreme cases after virus infections that you may need to use those tools but neither would need to be used as part of proper maintenance.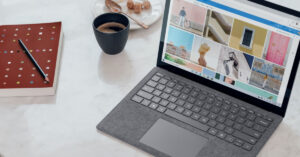 Start building proper computer repair skills
Beyond keeping your applications up to date and making sure your computer is left on periodically to do Windows updates (now called Windows patch rollouts) everything else falls into the general category of computer repair. Your best bet to learning proper techniques to repair your computer is to get a quality book and learn the method documented in the book. The Dummies series (which really is not a guide for total dummies, it is just a marketing ploy) makes another great book called Upgrading and Fixing Computer Do-it-Yourself for Dummies that gives a very methodical layout of how to fix most common issues.  Another book I have had people read is Upgrading and Repairing PCs (22nd Edition), which is a good reference for fixing hardware problems.
Go beyond the basics and challenge yourself
Once you have learned the basics of repairing computers from the books you could get a certification validating your knowledge.  The industry standard for base level computer knowledge is the CompTIA A+ certification as well as the Microsoft Windows 10 Solutions Associate certification.  Acquiring computer repair certifications can help a person in just about any industry or career path.
More resources
I compiled a handful of computer repair books and other computer repair items into this Amazon list if you are interested in learning more about repairing your own computer. If this is beyond your interest level you can also get one of the field engineers from Gilbert Computer Repair Service to work on your computer for you. Our field engineers are certified and have years of experience working on laptops, desktops, PCs and Apples.  There are very few computer problems we have not seen over the years.
For computer inquiries, give us a call at (480) 666-5832. Gilbert Computer Repair Service has been providing mobile computer repair in Gilbert, AZ and to the greater Phoenix Metro Area since 1999.