The Windows 10 Task Bar is quite the handy application for its users. It gives you the ability to observe the processing of memory and usage performance of the system.
In an upcoming update, Task Bar will share two additional features to its platform. These include an Eco-mode, which will gives users the opportunity to 'throttle' any high maintenance apps that lower memory and CPU usage.
Windows Latest says, "With Windows 10 Sun Valley update, Microsoft is introducing support for 'throttling', which generally refers to a reduction in system resources."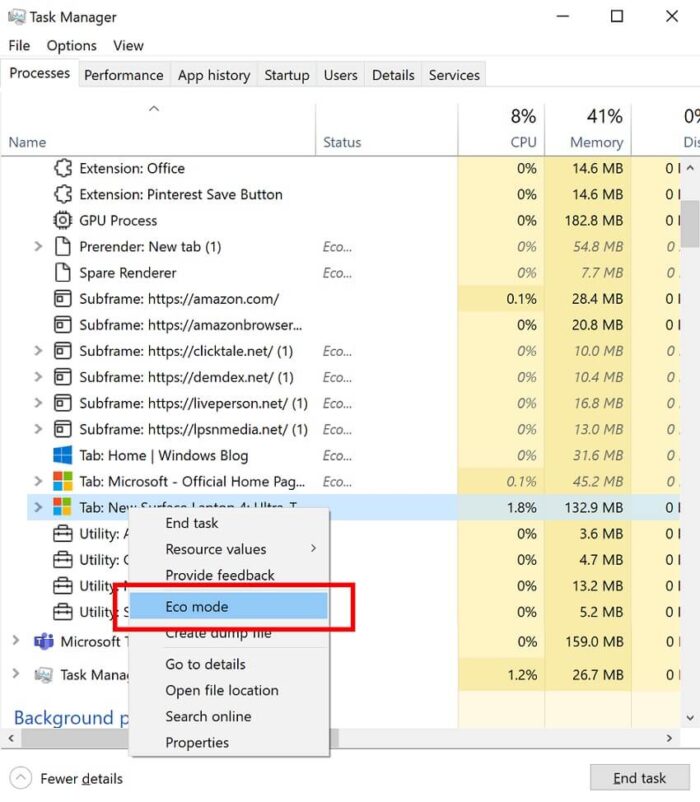 It's also said that the Task Bar will be combining its resources with Microsoft's Edge browser. From that, you will have the ability to see how the browser is being utilized.
These two features should be available in the upcoming Sun Valley update in October. Be on the lookout.
---
For computer inquiries, give us a call at (480) 666-5832. Gilbert Computer Repair Service has been providing mobile computer repair in Gilbert, AZ and to the greater Phoenix Metro Area since 1999.