All good things must come to an end.
The last day of support for Office 2010 is October 13, 2020.  After which, Microsoft will no longer provide security updates or support for PCs running Office 2010.  With over a year until the END OF LIFE day for Office 2010 you should start making plans now.  You have many options to replace Office 2010.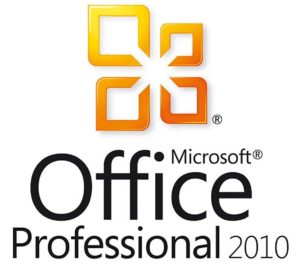 The three best options for most people are to either:
Subscribe to Office 365, the Office subscription service Microsoft developed after Office 2010.  Office 365 is a monthly (or yearly) service that you pay for and it keeps you up to date with the latest version of Office instantly whenever Microsoft updates to a new version (both major and minor revisions).
Purchase Office 2019, which is the latest version equivalent of the one-time purchase version of Office 2010.  Microsoft has been stealthy about raising the prices of their one-time purchase versions of their Office software to try to push more people into the Office subscription model.  As a company, we even bit the bullet and moved to the subscription service model because the price of one-time purchase versions of Offices are not as expensive as four years of the subscription (which is usually two versions of Office, about the normal upgrade path for most businesses).
Move away from Microsoft into open source Office alternatives.  Microsoft may be the market leader in Office productivity applications (it's obvious they are the leader, the name of their software is Office…the entire category of software is called Office Productivity Software) but they are not the only provider.  Open source Office productivity software is also free to use.  The largest player in this space today is Google with their Google Cloud G Suite software platform.  Google Docs (a component of Google Cloud G Suite) is free to use if you have a google account.  It can open Word Files, Excel Files, PowerPoint Files and most other common and rare office productivity file formats (and not just Microsoft's Office files).  If a cloud based office software suite is a little outside of your comfort zone there are several local application based open source Office alternatives available.  Libre Office is very similar to the older versions of Microsoft Office and also supports common office productivity file formats.  Free Office is another alternative that also runs on MacOS and Linux operating systems (if you wanted to maintain commonality across different platforms).  Rounding out the list is one of the first open source Microsoft Office alternatives, Open Office.  Open Office is the current offspring of the original Star Office from back in 1985, which Sun Microsystems purchased from a German company instead of paying Microsoft to use their productivity software for all their staff.   34 years later, Star Office is now Open Office and it continues the tradition of being a solid Microsoft Office alternative.
You can read more about the End of Life for Office 2010 at https://docs.microsoft.com/en-us/deployoffice/office-2010-end-support-roadmap
Give us a call at 1-800-620-5285 and talk with one of our support specialists to figure out what is the best option for you.