We get asked often to find a converter for a .DAT file or figure out a way to open one on a customer's computer.  So what is a .DAT file?  A .DAT file is just a generic data file, many applications save their data outputs as a .DAT file.  There is no simple method to figure out which application a .DAT file belongs to and it is equally difficult to open one that no one knows anything about.  Many applications save data into a generic data file (.DAT file), so you really have to know what application the file was created in before you can figure out how to open it.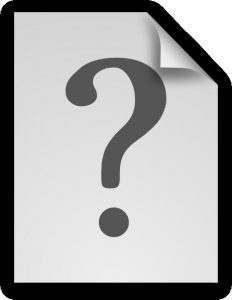 For years the most common way our users encountered a .DAT file was from Microsoft Outlook.  Outlook makes a .DAT file when someone emails you an email in rich text format.  The .DAT file contains all the script and markup for the email.  Recently Minecraft has been the big source of questions about .DAT files.  Minecraft saves game data into .DAT (i.e. game data file) files which can be edited by NBTEdit or NBTExplorer.
There are more advanced methods to track down old .DAT files like setting up a Virtual Machine to run an old version of Windows and install obsolete software that use .DAT files.  If you need assistance working with unknown or old .DAT files contact us and we would be happy to help you resolve the issue.