Last week, Windows Support announced an optional update to remove Adobe Flash. Back in December, we wrote a blog post about Adobe halting its Flash support at the very end of 2020.
According to Adobe, the reason behind their decision was due to seemingly other alternatives to Flash Player, such as WebAssembly. These open standards are being merged with browser venders "into their browsers and deprecating most other plug-ins".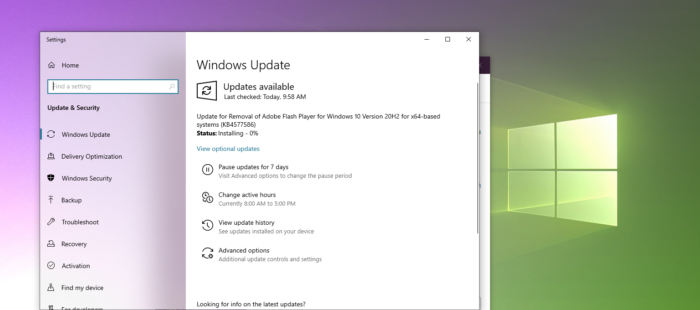 "As part of the end of support for Adobe Flash, KB4577586 is now available as an optional update from Windows Update (WU) and Windows Server Update Services (WSUS). Installing KB4577586 will remove Adobe Flash Player permanently from your Windows device. Once installed, you cannot uninstall KB4577586."

Source: Windows Support
To find this optional update, go to Settings, and then Update & Security. Windows updates will show up as available. If update downloads are set to automatic, then the update will have already been installed. Click on View update history, then to Other Updates to see if this particular patch has been installed.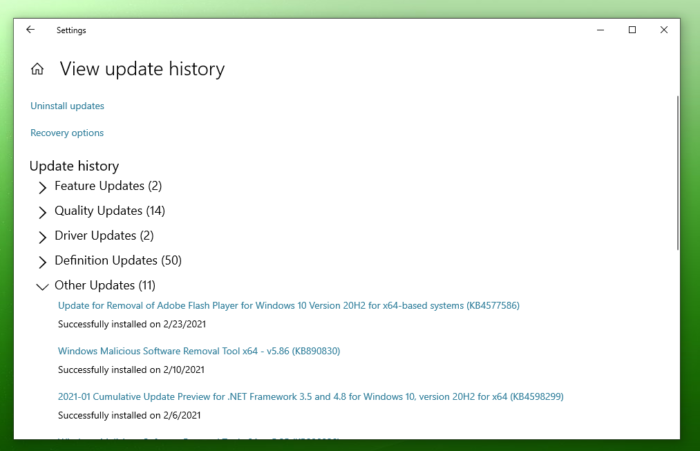 ---
For computer inquiries, give us a call at (480) 666-5832. Gilbert Computer Repair Service has been providing mobile computer repair in Gilbert, AZ and to the greater Phoenix Metro Area since 1999.