With every large update from Windows 10, Microsoft introduces a handful of new features. Many of those features are simple upgrades to pre-installed applications.
Some of those applications file under the optional features. This gives users the choice of keeping them installed, or get rid of them. The Snipping Tool, for example, is becoming optional for Windows 10 users.
The Snipping Tool, according to Windows Latest, says, "Snipping Tool was first introduced with Windows Vista and it was once of the most high-profile features on Windows 7. This tool basically allows you to capture a screenshot of the entire screen or portions highlighted by the user."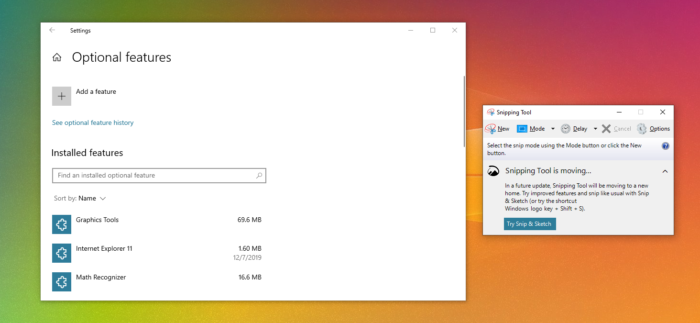 The reason for this move is to encourage users to utilize the improved Snip & Sketch tool instead. To use this screenshot tool, simply click the Windows logo + Shift + S shortcut. Then, drag the cursor over what you would like screenshot. This will save to your clipboard so you can edit and save to your downloads.
To uninstall certain features, head over to the App tab in the Settings. From there, click on Optional Features and uninstall any applications you don't want on your computer.
For Windows 10 application inquiries, give us a call at (480) 666-5832. Gilbert Computer Repair Service has been providing mobile computer repair in Gilbert, AZ and to the greater Phoenix Metro Area since 1999.